Hi loves, meet one of my favorite designers Joy Tribout! She loves equestrian design, does modern glamour which still feels cozy and welcoming better than anyone else. Here's a home designed by her dubbed Webster Groves.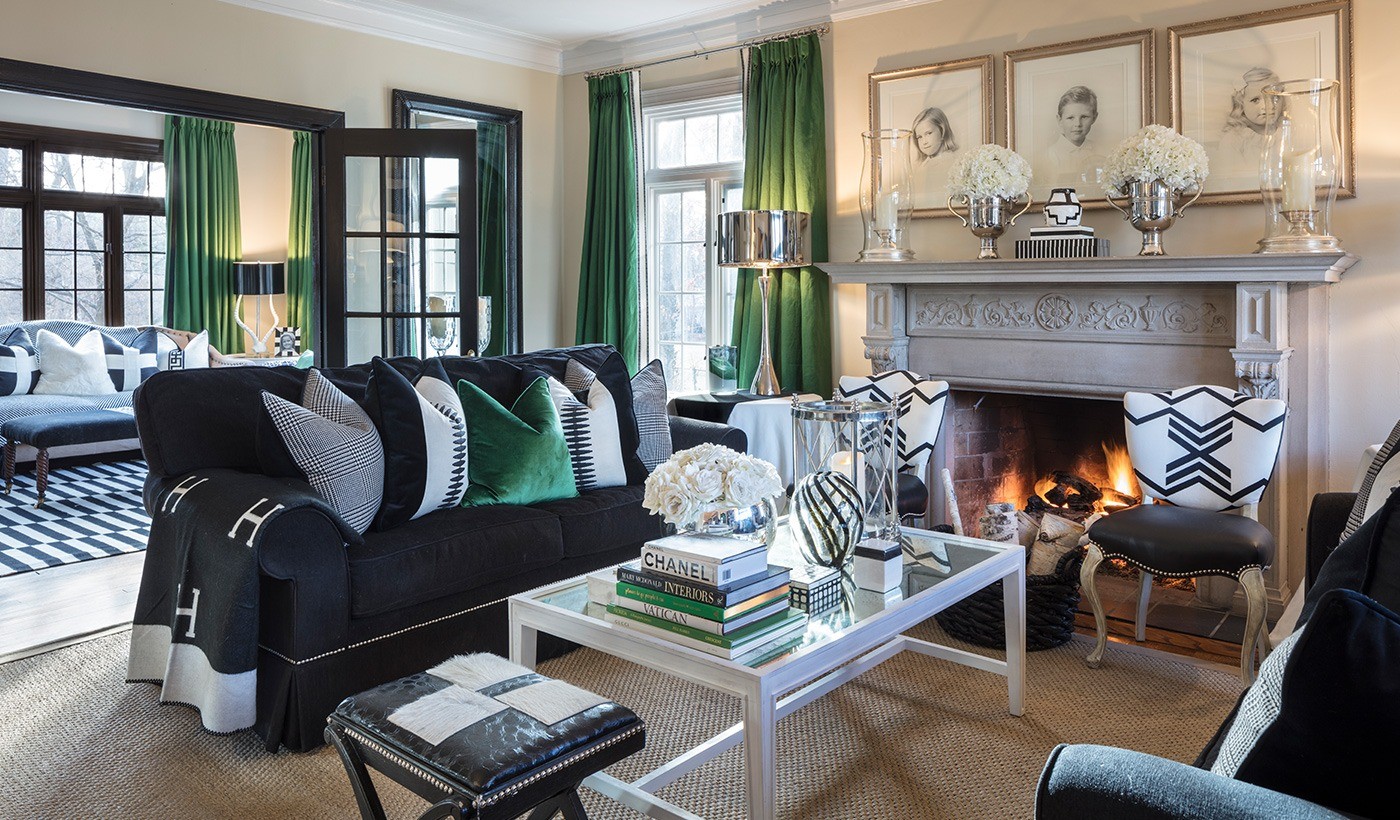 One of Joy Tribout's trademarks is definitely the use of color black in her designs and she rarely designs a room without an urn, animal print, metals (preferably silver) and striking print.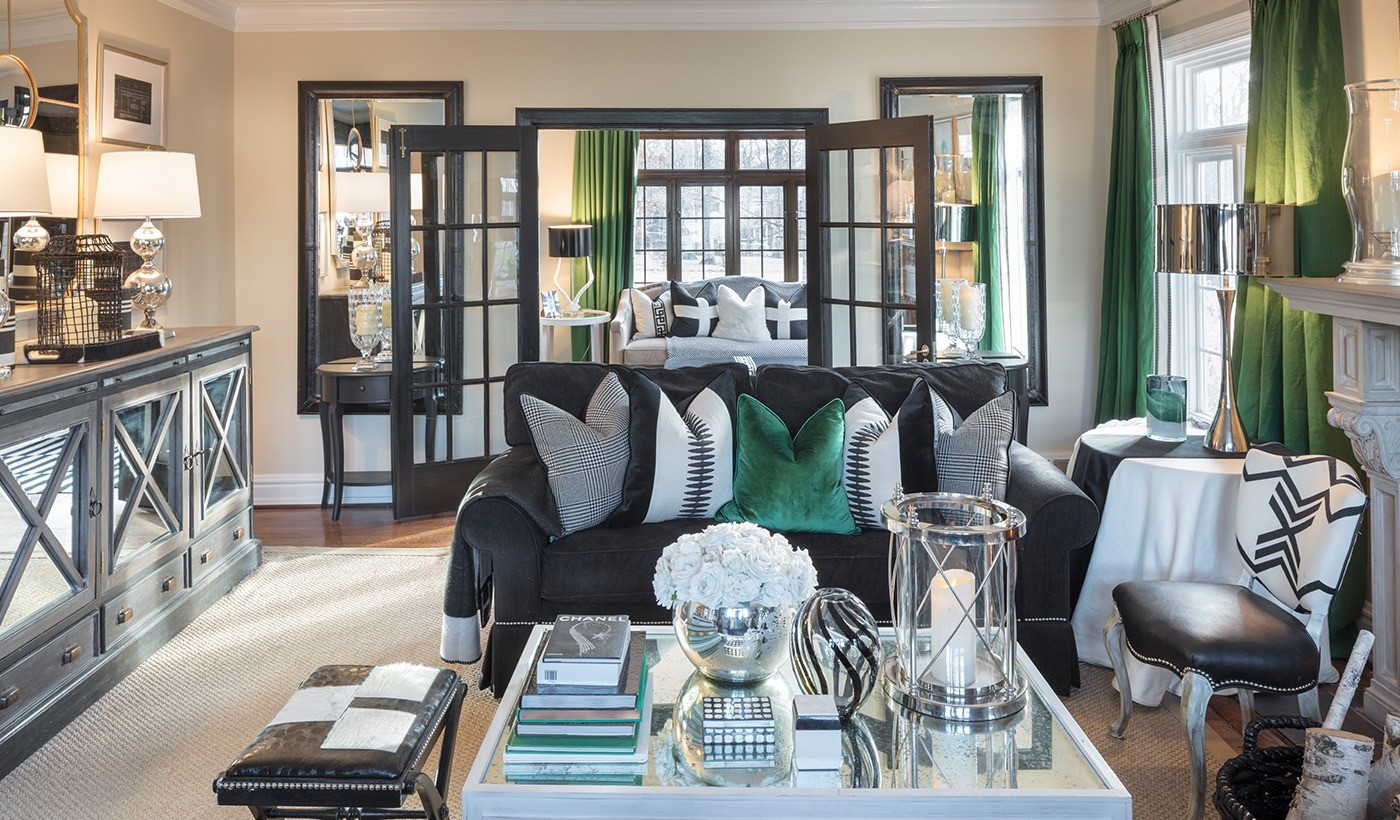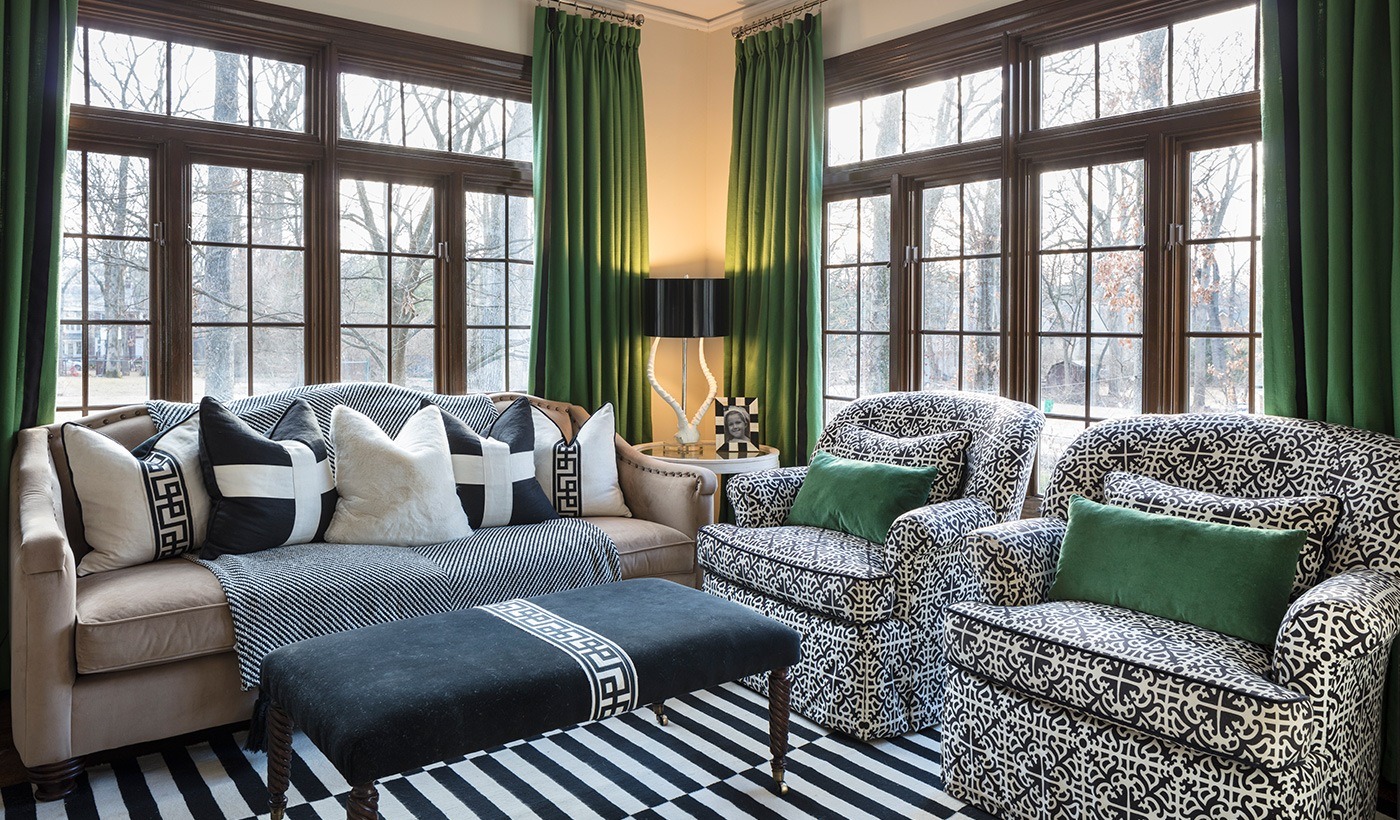 I love that door separating dining room and kitchen – reminds of restaurant doors that always swing open.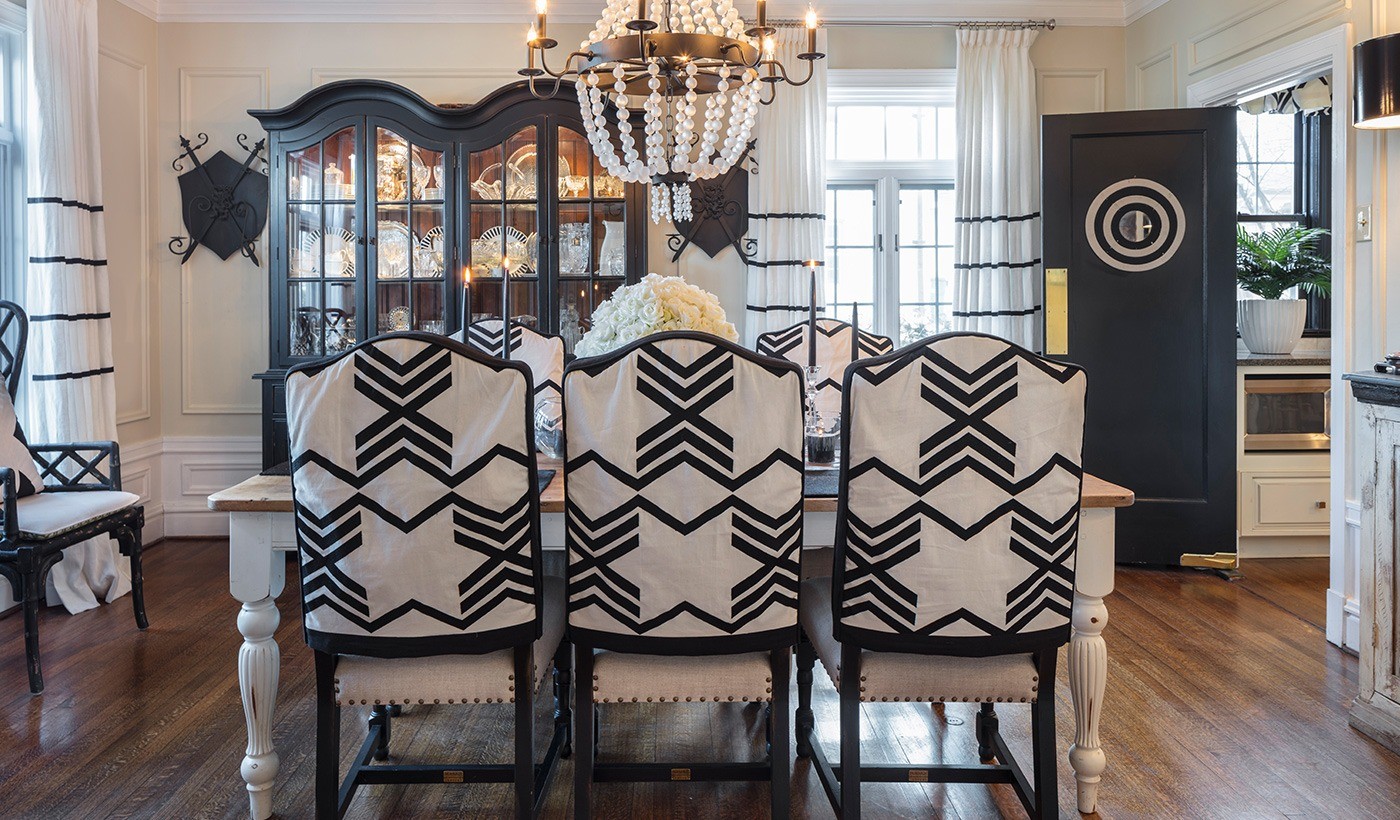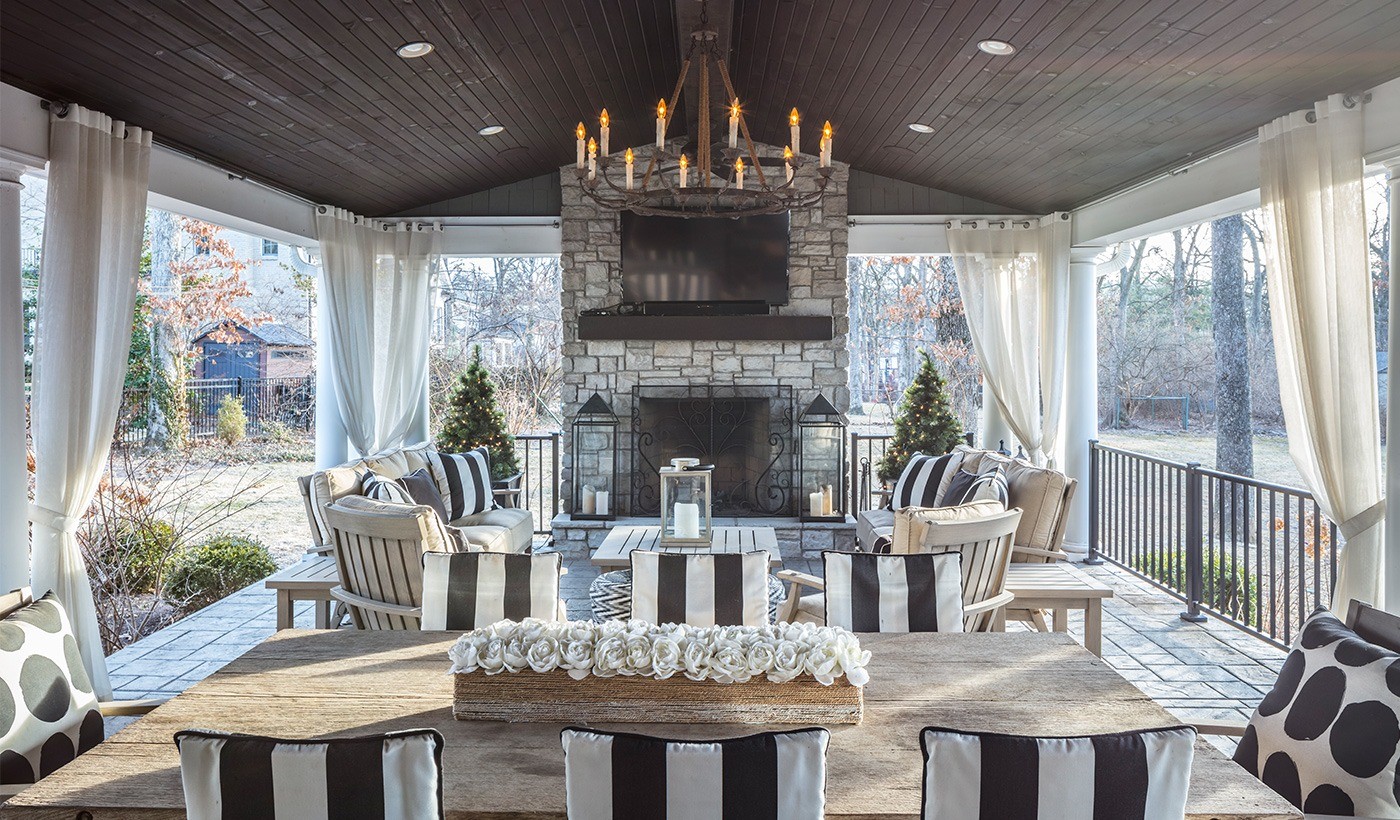 Here's some of her older work which I prefer to more current one.
Obsessed with this living room.