Welcome to my new series: house of the week – where I'll feature my favorite houses in Fairfield County. I am obsessed with real estate and I am always browsing on Zillow. It's so interesting to see what people have done with their homes and gardens. My personal taste veers toward more traditional homes but I appreciate a well done and designed contemporary or rambler also.
Our first house of the series is the best representation of a traditional home with a white picket fence, you can almost see a golden retriever and a couple of adorable children running around before taking a break to enjoy some strawberries and milk. 🙂 I drive past it daily and it's a sight for sore eyes. It's not inexpensive at $1,699,000 but they bought it for 1,720,000 and did a thorough renovation and expansion. Centrally located in Wilton, CT but enough privacy on 2 acres.
There's a white picket fence all around which you can't see from photos. Foyer isn't massive but is really well laid out. You can walk straight down to family room or go to the right into dining room which opens into the kitchen. I like how they used 2 fixtures over the table, I was tempted to do the same but 2 chandeliers in our DR would have been too much. More is more, am I right? Interiors were designed by Jody Deluca of Jody Deluca Designs.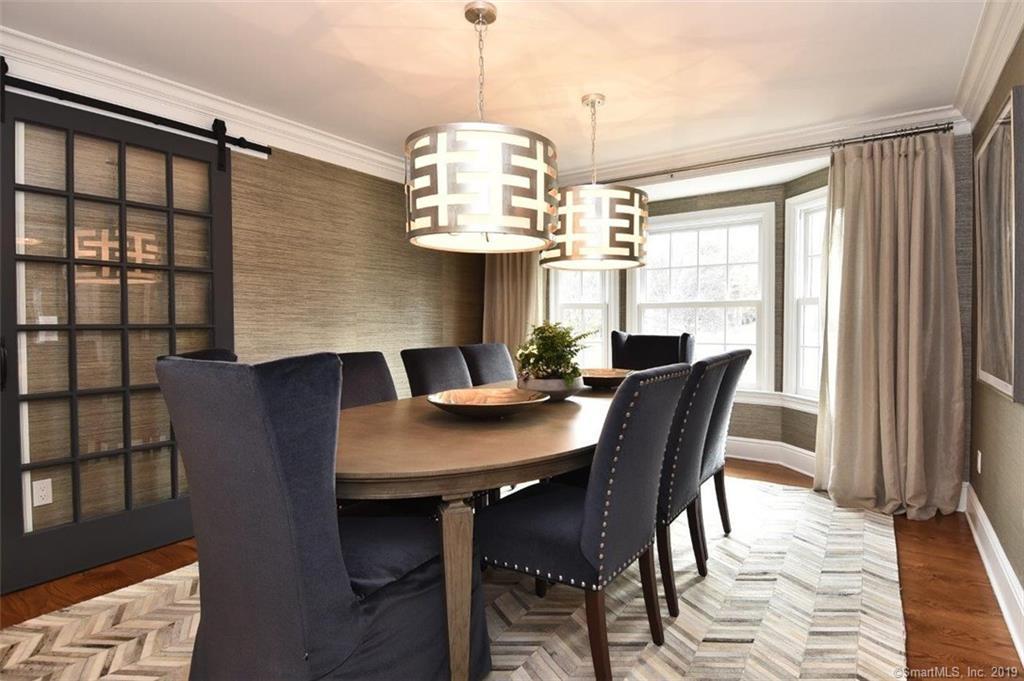 Kitchen is longer than its wide, has 2 islands and breakfast table at the end. Mudroom is off the kitchen.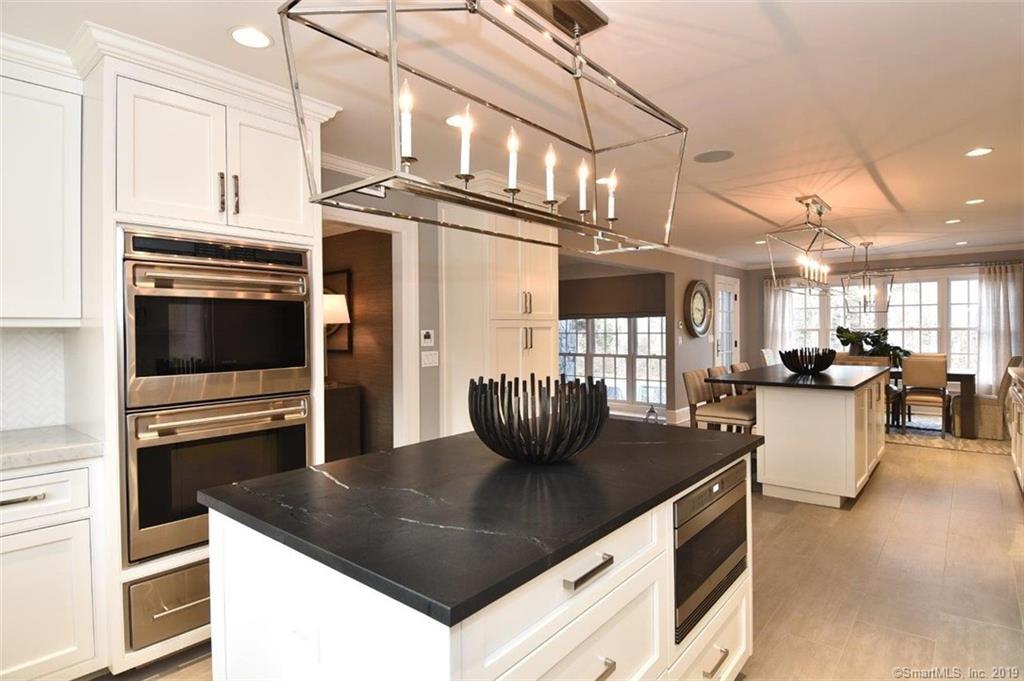 The first floor has a great layout for entertaining as all rooms are almost in a circular pattern: foyer – dining room – kitchen-family room to living room to foyer.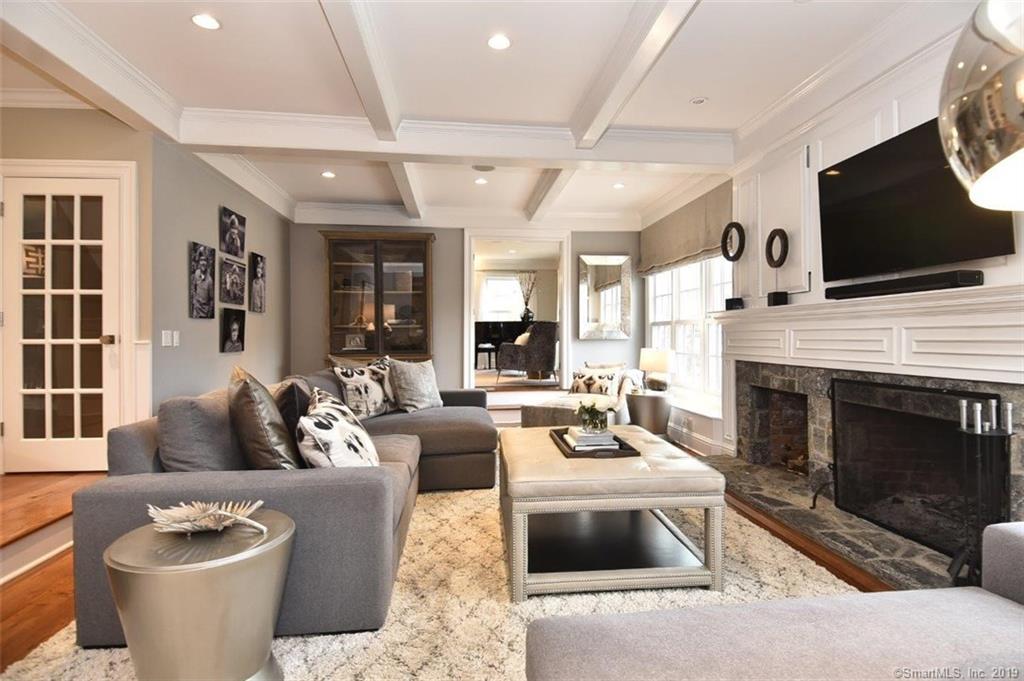 Office on the first floor is more closed off. We have a similar flow and it really is great for entertaining.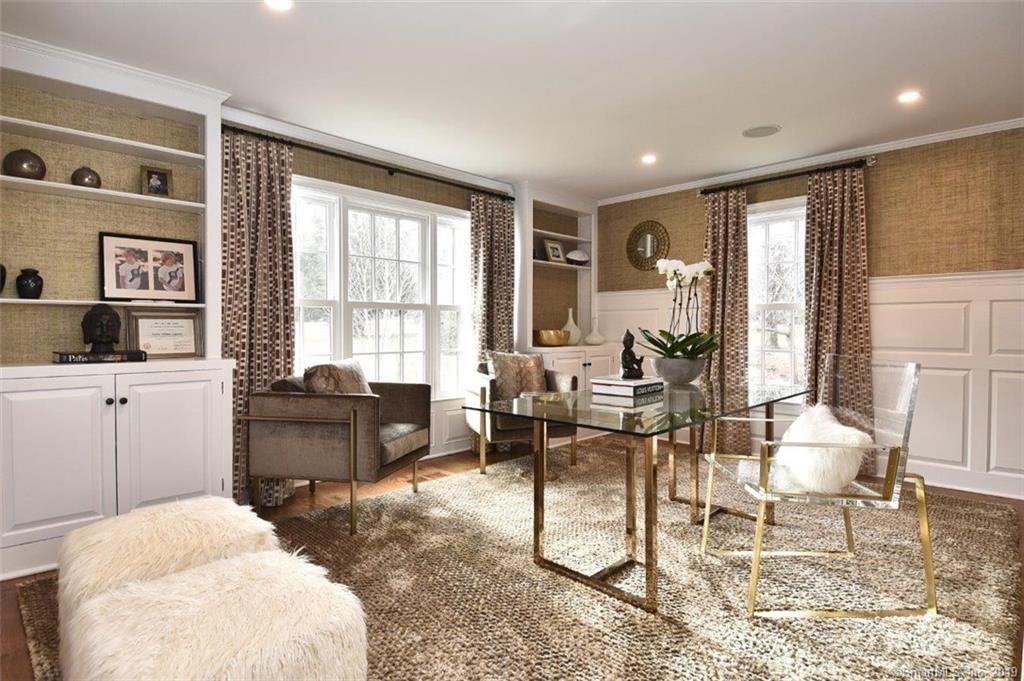 Love the outside fireplace, I would swap the seating and eating areas though. Could you just imagine our beautiful fall evenings in front of this fireplace?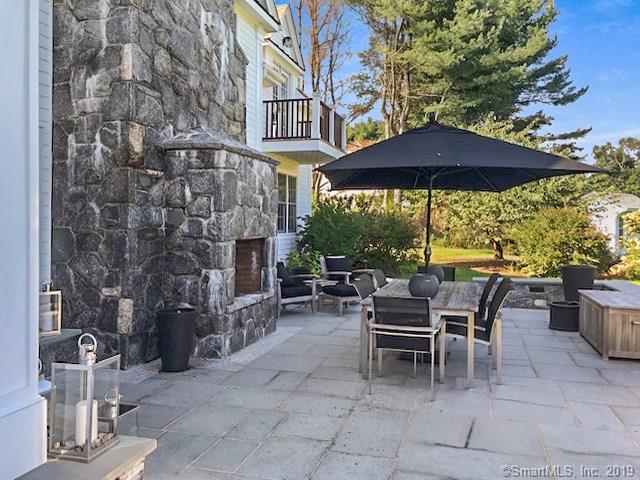 There's a wine cellar, gym, several play/rec rooms and freeform pool with a spa. More details here.